Just a quick post to let you know that I'm going to participate in Tackle it Tuesday today!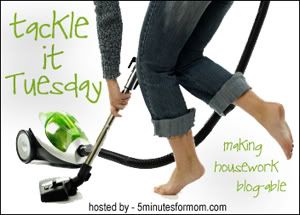 I have several projects that I have been putting off, but no longer!
That is all I can tell you for now because I'm off to organize the laundry room. Pictures to follow. I also plan to tackle the laundry, wrap two presents, and mail a package to my sister. Hope you get a lot accomplished today!